The insiders guide to Luang Prabang, Laos with Cindy Fan
The Australian | Saturday, September 17th, 2016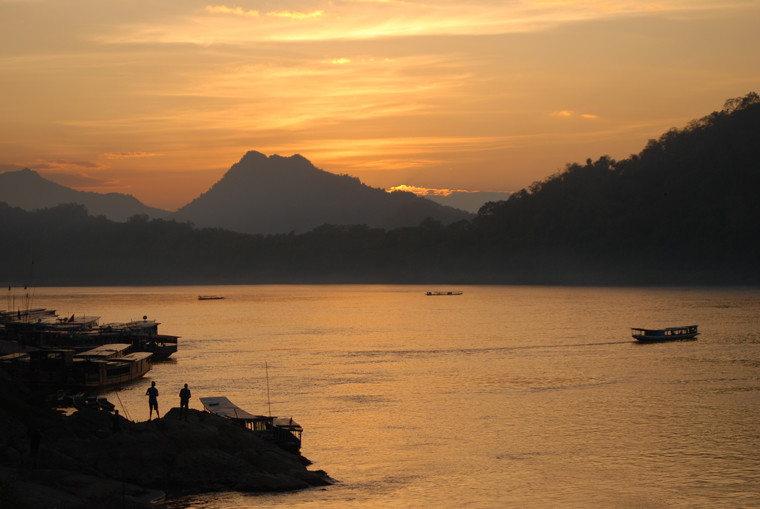 By Cindy Fan
GO: Set on a peninsula at the confluence of the Mekong and Nam Khan rivers, Luang Prabang boasts glittering temples, a bygone blend of Lao and French colonial architecture and a gentle, sleepy disposition. Cloistered amid the mountains of northern Laos, for years it was off the radar. But with foreign interest in its natural resources and improved air services, the outside world is encroaching. See it before it changes;
More: visit-laos.com.
LEARN: In Laos, rice is life. To understand this fully, try the Rice Farm Experience offered by The Living Land Company. Growing rice requires 14 laborious steps and you'll try your hand at each one — including ploughing the paddy with a water buffalo;
More: livinglandlao.com.
DRINK: Rice is not only for eating. Life is often celebrated with Lao-Lao, a potent rice whisky. Rice is also an ingredient in the national brew Beerlao and don't be surprised if locals invite you to join for a few bottles. Invitations are heartfelt so sit, enjoy and make new friends. Note: adding ice cubes to beer is standard. Find cocktails and conversation at bohemian bar Icon Klub; sneak in a nightcap at Tangor or 525;
More: iconklub.com
JOURNEY: The Mekong and its many tributaries are the lifeblood of the country. Take a sunset cruise. I recommend heading downstream from town for a view of the golden light beautifully fading over the mountains;
More: bananaboatlaos.com.
EXPLORE: Kuang Si Waterfall, 30km south of town, is a must. Enjoy a refreshing swim, but go early in the morning or late in the day to avoid crowds. Visit the bear sanctuary, home to 37 Asiatic black bears rescued from the illegal wildlife trade;
More: freethebears.org.
PERFECT DAY: Start the day with a buttery croissant and coffee at Le Banneton Cafe, followed by a lazy cycle around Luang Prabang with a stop at the magnificent Wat Xieng Thong temple. At nearby Xieng Thong Noodle, tuck into a bowl of khao piak, a soup made with fresh, thick rice noodles. Be at Wat Sene temple at 4pm to watch novice monks herald evening prayers with thunderous drumming. Head to a bar on the Mekong for sunset and kaipen, a local snack of fried riverweed. Stroll through the night market, then savour a fish curry and sticky rice at Cafe Toui before retiring to Angsana Maison Souvannaphoum, the charming former residence of a prince, now a boutique hotel;
More: angsana.com/en/ap-laos-maison-souvannaphoum.
Cindy Fan is a Canadian travel writer and photographer who has lived in Laos and Vietnam since 2011;
This article was published in The Australian. Read it on their website here.