The Toronto Star | Saturday, April 21st, 2012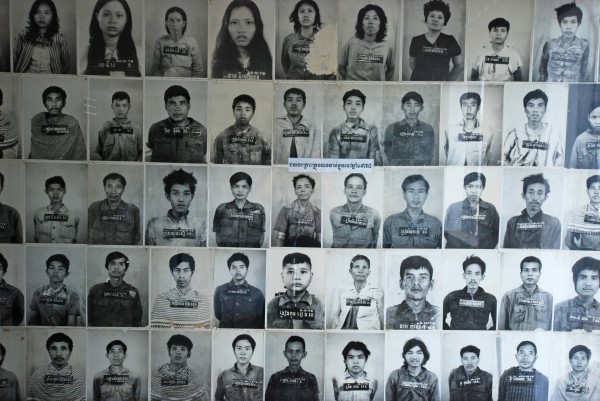 PHNOM PENH, CAMBODIA—She looks like me, the young woman in the photo. Same roundness of face, same straight black hair that rebelliously flares out at the ends. Like me, her lips downturn slightly at the corners when faced with something serious. She's clever, I can tell — a spark in the eyes. Her gaze pierces through the display glass into me. She's tagged with the number 3.
462 has her sleeping baby in her arms. She weeps. 10 is a boy with cherubic cheeks.
It's a wonder that the Khmer Rouge were so meticulous in documenting the people sent to Security Prison 21 (S-21) when they would simply be starved, horrifically tortured for months until they confessed to something just to end the suffering, then shipped to the killing fields to be executed. Read on…