The Toronto Star | Thursday, July 5th, 2012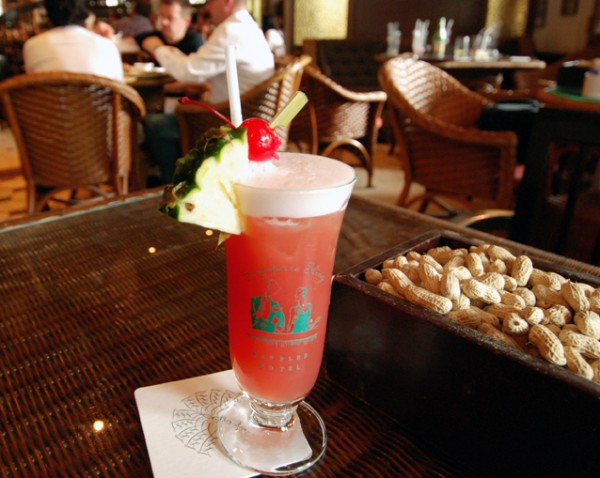 SINGAPORE – Some time after the third Singapore Sling I started to get loud.
"Another Sling, ol' sport!" I bellowed, slapping the wood bar, sending peanut shells flying. The bartender looked nervous. He also looked like he was 15 – scrawny, insignificant.
Never mind that one Sling was $20 – half my lean backpacker per diem. Or the fact that it was a terrible drink – pink, frothy and sweet, with enough gin to knock out a mule, or make you into one. But there were things that you had to do while in Singapore, and sipping Singapore Slings at Raffles Hotel's Long Bar, where the drink was invented, was one of them.
I had stumbled into a time capsule. Read on…