Cindy Fan is a Canadian freelance
writer + photographer living in Southeast Asia & the Caribbean
Her work has been published in The Toronto Star, The Australian, CNN Travel, The Telegraph's Ultratravel Magazine, Roads & Kingdoms, GlobalPost, Expat Living Singapore and various blogs. She's also a researcher/writer for Travelfish, authoring their Laos and Vietnam travel guides since 2014.
Her story on Senegal's Gorée Island, published in The Toronto Star, won an award from the North American Travel Journalists Association. She currently calls Laos, Vietnam, and Turks and Caicos Islands home. Visit her blog So Many Miles.
 narrative journalism  |  first-person experiential stories  |  adventure
food & drink  |  human interest & culture  |  responsible & local travel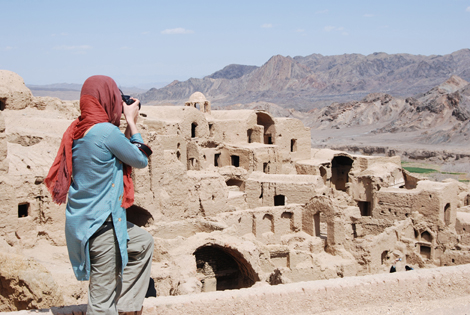 About Me: I purchased my first camera while studying English Literature at the University of Toronto and moonlighting as a bank mnager (good for the pocketbook, not so good for the creatve mojo). Since escaping The Bank in 2005, I've crisscrossed the globe, exploring and photographing 40+ countries, including Iran, Senegal and Bangladesh, as well as a few disputed zones. In 2011, I packed up my life in Canada, made the leap to writing and photography full time and have lived abroad ever since. Luang Prabang, Laos was home base for three years; now I divide my time between Laos, Vietnam, the Caribbean and the world.
I love the craft of telling stories–big and small–through words and my camera, capturing wonder and beauty in both the workaday world and the planet's most exotic, faraway places. From hanging out in kitchens in Laos, to digging the truck out of the sand in Western Sahara, to four-wheeling the backroads of Botswana, I live for the road, learning from and laughing with the locals.
I'd love to hear from you. Questions about travel, interest in photo usage, kind comments, kind feedback or lavish praise all welcome. And check back for updates on future projects.
Cindy

Contact